Woodbend, Leduc's most welcoming community
Posted on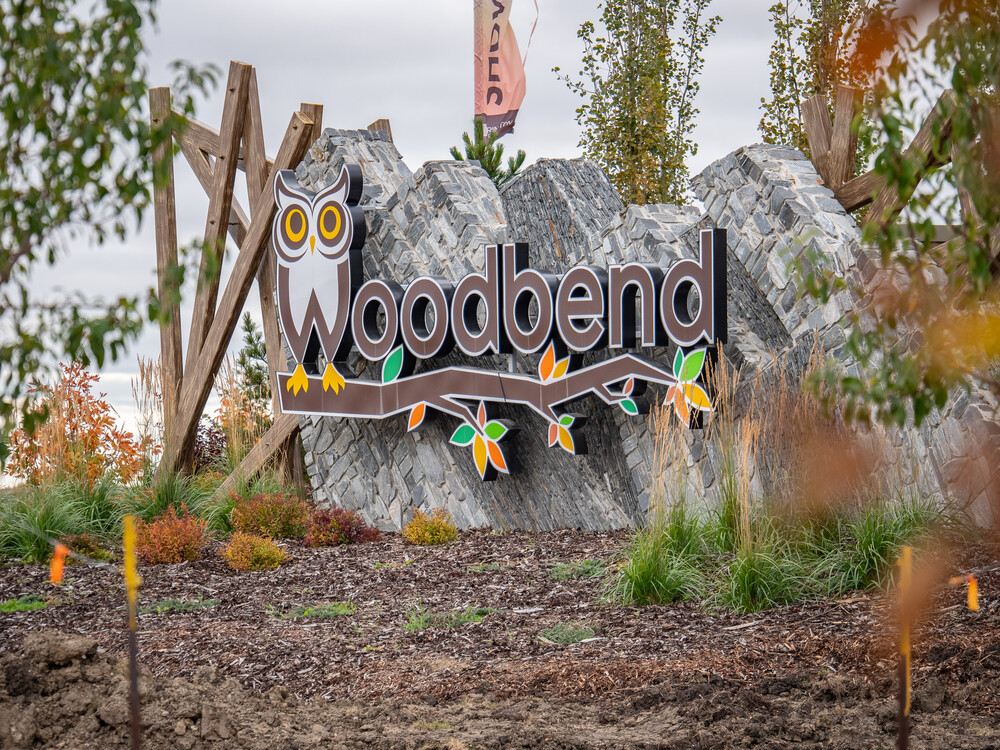 Woodbend is where the sky and green go on for miles; where the air feels light and where we call home. No matter your plans whether they be for a smaller home to downsize, a home to grow into, or a home that's just right, you'll find it here and more.
Homes for Everyone
In Woodbend, we build homes for all budgets and walks of life. Duplexes, townhomes, and single family homes with attached and detached garages are all available and ranging from around 1300 - 2700 SQFT.
You can also walk through our showhomes and experience some of our favorite models such as:
The Cascade: If you're looking for the perfect home to make your own, to host dinner parties, game nights, or watch parties, then the Cascade could be the perfect model for you. It features a spectacular chef's kitchen and comes with the option to add a bar and a wine cellar. Discover the Cascade, an entertainer's dream home.
The Kennedy: If you're looking for a home to grow into and to start your family, then the Kennedy may be perfect for you. As our most versatile model, it offers 3-5 bedrooms as well as a large master suite, upstairs laundry, and a bonus room. The main floor flex room can be used for an office, a playroom, a video game room, or a guest bedroom for when the grandparents come to visit. And with the option to convert your main floor half bath to a full bath, grandparents have everything they need on one floor. Discover the Kennedy, our most versatile home.
The Sophia Ashbury: If you're looking to downsize after many years of taking care of a full house, then the Sophia Ashbury duplex may be a great model for you. It has all the benefits of a large home comfortably packed into 1434 SQFT. With this model, homeowners enjoy the benefits of having a yard, an attached garage, an open concept living space, upstairs laundry, and more. And for when the grandkids come to visit, you will love having three bedrooms and a kitchen with an 11' island. Discover the Sophia Ashbury, the little home with everything you need.  
Why Woodbend
Fun: There is an abundance of natural amenities near and within the community, with a home in Woodbend, you can walk your fur friends through the trails or take the little ones in your life to the community tots park. Feel like getting out for a day? There are tons to do like spending a day at William F. Lede Park, the Leduc Recreation Centre, or Leduc Golf and Country Club, all less than 10 mins away.
Convenience: Woodbend Marketplace is soon to be just a stone's throw from the community. A convenient marketplace where you can pop in to grab necessities between weekend hauls. It's so close you can even drop by while strolling through the neighborhood trails. For your larger shopping runs, stopover at Leduc Common, Costco, Safeway, and more, all only 10 minutes away.
For the times when you just need a little fun retail therapy, you're just a quick 10 minutes from the new Premium Outlet Mall with all the best deals and retailers. Another convenient perk to this community, direct access to 50th Avenue, what could be better?
Family: If you have children or are interested in having a family, then one of the things you'll love most about Woodbend is the proximity to schools for children of all ages. Enjoy being just 5 minutes from West Haven k-9 Public School, Leduc Estates k-6 School, École Leduc Junior High School, and many more!
When you live in Woodbend, you get to enjoy the benefits of living a calm, yet active lifestyle. With the best blend of peace and convenience, it's truly the perfect place to call home.
Visit our Woodbend page to learn more about this welcoming community.