Wishing you a very happy holidays from the Bedrock Homes team!
Posted on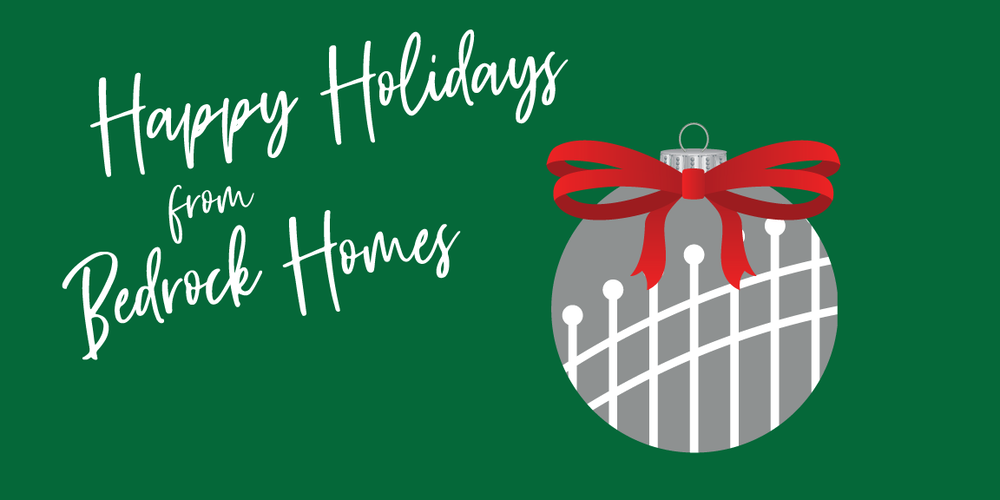 We know this holiday season doesn't feel quite as warm as we would have all hoped. It may be extra hard on those with loved ones spread across the country. So we have put together some fun ideas to help keep you feeling joyful and connected this holiday season!  
Your loved ones want to hear from you! Keep them up to date on all things you with a holiday newsletter or have fun with a festive family Zoom call. Include props, ugly sweaters, and themed backgrounds, it'll give them a much needed laugh!  
A popular holiday tradition is a pajama movie day! Families love to gather around, enjoy snacks, and binge classic movies. With a family Netflix watch party, pajamas, and holiday snacks, your favorite tradition can live on! And for your beloved classics like A Christmas Carol, enjoy a special virtual presentation by the Citadel Theater.
Enjoy some spectacular Christmas lights in a family car parade! Drive through Edmonton's North Pole, Candy Cane Lane and the beautiful Magic of Lights by Canadian Tire at Castrol Raceway. Christmas lights, your loved ones in the car ahead of you, and a hot cocoa in your hand makes the perfect 2020 Christmas! And when you get home, keep the light show going with the now virtual, Festival of Trees by the University Hospital Foundation.
Looking for more safe and local holiday fun? Visit, Explore Edmonton. The socially distant and virtual opportunities are endless. It's beautiful to see our city come together to make this holiday season extra special for everyone!
Have a safe and happy holiday season from all of us at Bedrock Homes!