Showhome Health and Safety Precautions
Posted on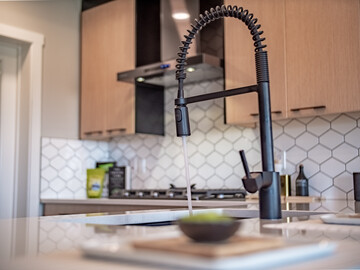 Our showhomes are open for touring during our regular showhome hours.
Monday - Thursday: 3-8 PM
Saturday, Sunday and Holidays: 12-5 PM
We have added additional health and safety precautions to our showhomes to help protect our staff and our homeowners.
We have set the following measures in place until further notice:
We ask if you are sick, to please stay home. Our team is here to do live video tours of the homes via FaceTime while you are self-isolating at home.
We ask all guests and staff to sanitize or wash your hands (for a minimum of 30 seconds) immediately upon entering our showhomes.
We are encouraging "no contact" greetings. Please refrain from handshakes. An alternative is a friendly wave.
We have added additional cleaning and sanitizing of our showhomes, work stations, door handles, light switches, etc.
We ask that you please wear a mask while visiting our showhomes in accordance to the bylaw in that city.
To ensure the safety of our staff and homeowners we are allowing one group through the showhome to tour at a time. Our team will instruct you to wait inside your vehicle until the current group finishes their appointment. 
Thank you for helping to keep your family and ours safe.