RV Garages Now Available at Arrive at Allard!
Posted on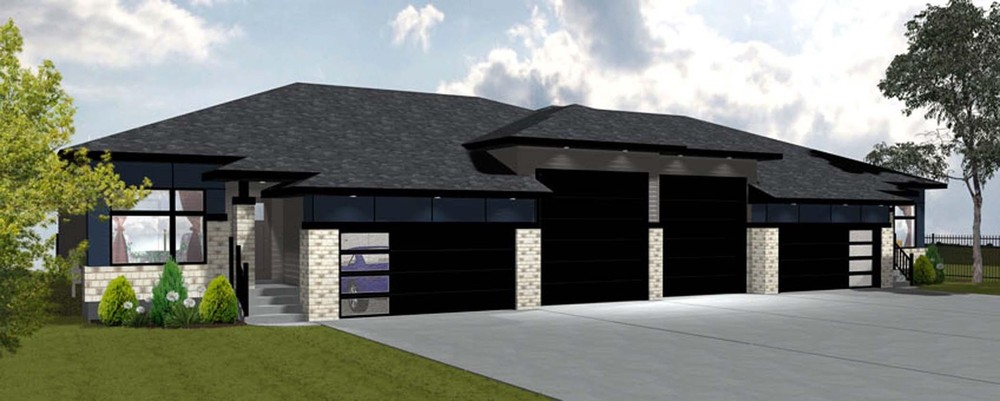 Arrive at Allard is unlike anything Bedrock Homes has introduced before. Catering to the RV lover's crowd, or those with collector cars, ATVs, boats, snowmobiles etc. – the duplex bungalows in Arrive at Allard feature huge attached garages that can even accommodate a motorhome.
In most neighbourhoods bylaws restrict owners from parking their RVs on the street. Most driveways are not long enough to accommodate RVs and bylaws can restrict this solution too. The solution is Arrive at Allard, a community planned with 19 homes, all equipped with an attached double car garage and a third bay up to 14' high & 50' long. Duplex bungalows range from 1176 to 1265 sq. ft. (with optional basement developments available). The neighbourhood even features oversized RV visitor parking for guests.
Another feature of this unique community is that the Home Owner's Association ensures that your home's exterior and all landscaping is maintained even when you are on the road! Prices for homes in Arrive at Allard start in the $575,000s and range up to $800,000 depending on the home and the finishing choices. This neighbourhood represents a significant cost savings for those previously paying for storage rentals for the RVs or toys.
The RV garages are high enough that a home owner could install a lift system, allowing them to stack cars, if desired. The garages are wired to accommodate the electrical load and constructed to withstand the forces a lift would exert.
Arrive at Allard is a unique community and homes will not last long. Occupancy is expected in early spring 2017 so call Call today for more information at 780.761.3977. Click here for more information.