Does your home need an office upgrade?
Posted on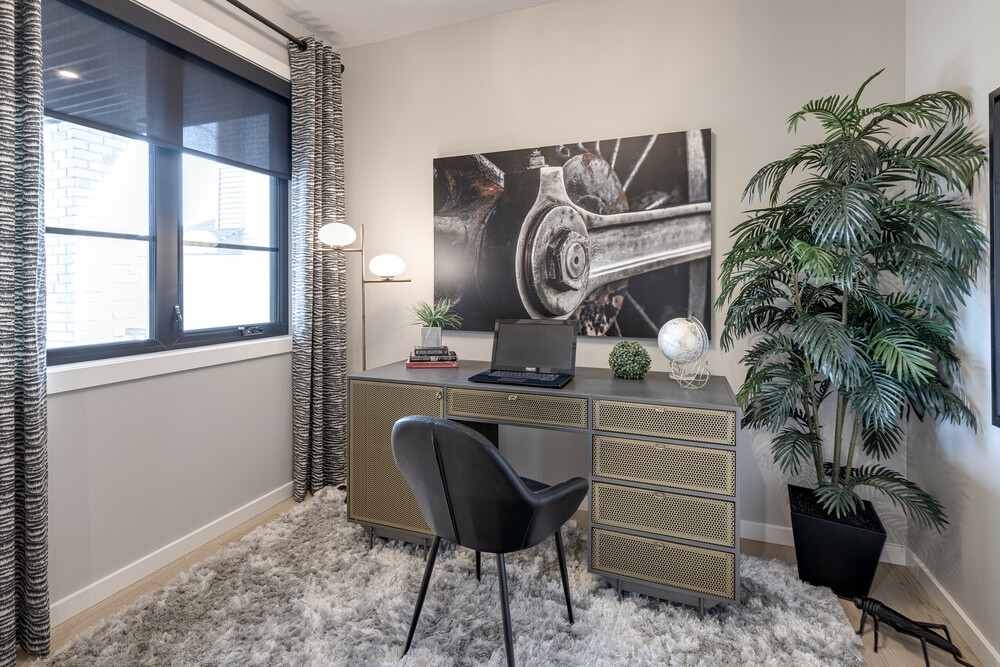 We all have a list of things we must have in our next house and things we would like. After 9+ months of working from home, we've got a pretty strong feeling that a home office went from your 'like but don't need' list to becoming a MUST HAVE.
A home office offers tons of benefits that extend past your regular working hours. One of the biggest challenges that come up while working from home is when work related tasks begin to slip into your personal time. Having an office, a single room in your home where everything work related lives allows you to literally and figuratively close that door behind you at the end of each workday.
When you open the door to your office and start your workday, you want to make sure it's a space you truly enjoy. Here are some tips on creating the perfect office you actually want to work in.  
Go bold: What colors get your productive motor running? Don't be afraid to go bold with your walls whether it be with paint, wallpaper, or wall art! Another great way to add color is with a vibrant rug and matching home accents.
Be very picky: You are going to spend hours in your office so make sure that it's a space you love and few comfortable in. Speaking of feeling comfortable, don't choose style over comfort when it comes to your set up. We spend HOURS in our office chairs so make sure it's a comfortable one.
Accessorize everything: Make your space beautiful! Turn it into a positive place you love being in! House plants are a great way to beautify and accessorize any space. Another way to glam up your home office is with trinkets and wall art, you can never have too much of either!
Never enough storage: There's no such thing as too much storage! No matter how hard you try to keep your office atmosphere positive, you'll never be at your most productive in a cluttered space so make sure you give yourself ample storage and organize effectively.
Whether you are looking for a dedicated home office or more of a touchdown station, we have a variety of models to choose from. With eight single family and duplex models with dedicated home offices, Bedrock Homes is here to ensure your work from home is enjoyable!
Search these models on BedrockHomes.ca to learn more!
Duplex
Adele, Avery, Abbey, Aspen
Single Family
Callie, Catalina, Catalina II, Kennedy