Avid Customer Awards
Posted on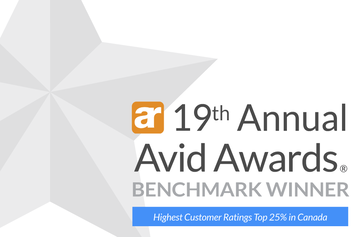 All our homeowners have the opportunity to rate us on a variety of topics through a third-party review service called Avid Rating. Avid provides this unbiases service to home builders across North America. Each year Avid celebrates overall builders and individual employees who received exemplary customer satisfaction scores. 
Avid Benchmark Award
We are honoured to announce our team has been awarded among the top 25% of Avid's nationwide (US and Canada) on the New Home Move-in Experience survey, taken from the first 90 days of homeownership. 
Avid Service Awards
Individual team members are also rated by our homeowners for their customer service. The following employees have been awarded an Avid Service Award for being in the top 5% for customer satisfaction nationwide (US and Canada)!
Denis Charron - Site Superintendent
Craig Watson - Area Sales Manager
Howard Goldstein - Area Sales Manager
Lorna Gilroy - Assistant Sales Manager
We are extremely proud of Denis, Craig, Howard, and Lorna for their hard work to ensure our customers have an unforgettable experience with us.
About Avid Ratings Canada
Avid Ratings Canada is the leading resource for building quality in the world. Dedicated to the homebuilding industry, Avid helps companies build better customer experiences by gaining powerful consumer insights and deep customer feedback through a proprietary customer experience platform. Avid Ratings was named a Top 5 Sales Tool by BUILDER magazine, a Brilliance Award recipient by TecHome Builder, and also featured as a Top Product by Constructech Magazine. For more information, please visit www.avidratings.ca.