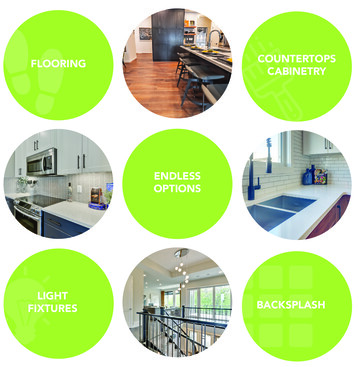 Design your dream home with our designer upgrades. 
For a limited time you can choose your favorite upgrades and we'll take 50% off. It is just that easy!


What is a 'Designer Upgrade'?
Our designers carefully select our Bedrock Homes upgrades. From our stunning quartz countertops, modern kitchen backsplashes to our durable hardwood flooring. 
Paired with one of our professional Interior Designers, they will help you select the perfect Designer Upgrades to fit your style - all for half off!
You design!